Football Senior Night
Friday Oct. 25 marked the last home football game of the season, it also meant the last time this year's seniors play at R.A. Barr Stadium. The Jays got off to a hot start, opening up the first half up 35-0. The last half brought more of the same, as the Jays sent Rogersville home with a 47-7 loss. Senior Quarterback Brennan Espy said, "I felt great about the game. There's always been a Webster County Rivalry between us and Rogersville, so it's always fun to go out and beat them."
Senior linebacker, Ayden Rouse also played his last game at Marshfield also. Rouse said " It's hard knowing that I'm never gonna play on our homefield again. I'm glad we got the win, especially against Rogersville."
Espy said, "I'm proud of all my teammates for playing as hard as they did, we all knew we could win the game, so I'm glad we didn't get big headed and blow it."
Rouse was blind to all of the emotions the night brought saying, "I was just focused on getting the win. I liked how our team played together the entire time."
With this being the last home game for the seniors, the emotions were running high. Espy said "It's so weird knowing that I'll never play on that field again, these four years went by in a flash."
Not only is it emotional for the players and their teammates, it also means it's the last time their parents will watch them play at Marshfield. Mandy Espy, mother of two seniors,  said " I was a little emotional. I haven't had that "break down moment" yet! That will probably come on the very last game of the season." The main thing that goes through a mother's head is to not mess up their names, numbers, and positions, while introducing their sons.
Espy also stated, " I'm just beyond proud of my boys and knowing what they are doing after all of this is over, brings me a piece of comfort. We don't have to scramble or wonder what school they are going to."
For the team, students, and parents the focus shifts from here. Brennan Espy said, "The focus from here on out is just to take it week by week, and go up to Washington, MO to play the Bluejays, so right now that's all we're focused on."
About the Writer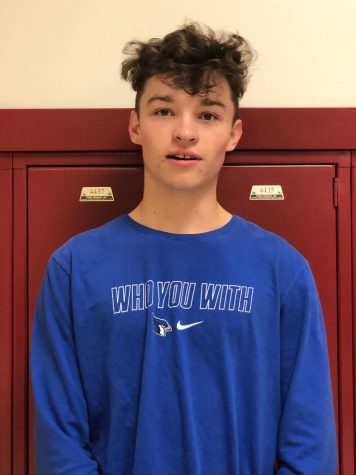 Ethan Ragsdel, Writer
My name is Ethan Ragsdel, I am 17 years old. I work at RibCrib and enjoy hanging out and playing 2k with friends.