Swimmers Splash at State
On November 11-12, Marshfield swimmers Parker Cantrell, a senior here at MHS, and sophomore Coy Davis went to St. Peters Missouri to compete in the MSSA CLASS 1 State Championships. There were 35 swimmers competing in this event. Davis, placed 15 out of the 35. "I was pretty proud of myself, I dropped 3 seconds off of my time and it was a pretty successful trip." said Davis. Davis plans on returning to the swim team next year to make his return to state. Cantrell, the senior representative of Marshfield, went into the competition seeded 30 and finished 21 with the second best time of his career. "I am pretty proud of myself because I was having second thoughts about swimming in my senior year and finally decided to finish out my final year of high school….I was lucky to have great teammates and coaches and I was able to drop my times low enough to qualify." said Cantrell. One thing is for sure, Cantrell has made his school proud and Davis is going to continue swimming throughout the next year.
About the Writer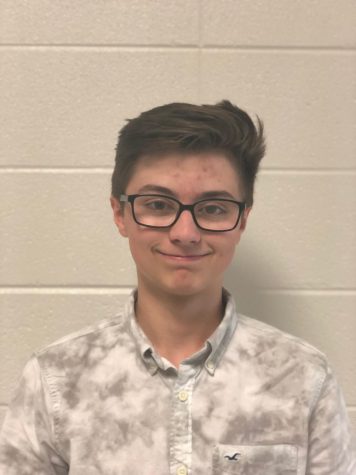 Destin Schroeder, Writer
My name is Destin Schroeder and I am a senior at Marshfield Hgih School. I am 17 years old and I like listening to music and hanging out with friends.