Girls Run Their Way to State
This year the Cross Country team started off similar to previous seasons, all the newcomers coming in and learning from the upperclassmen. The coach, David Grey, kept his expectations high as he does every season, that being state. Grey has a number of returning athletes, including Jeydon Jones, Reagan Smith, and O'dell Williams. Grey makes the schedule himself, with that being said, he gets to pick and choose where he wants to go. He talks of his favorite meet, Camdenton, the team loves going to Camdenton because the track is right off a dirt road and through a forest. The team faced some obstacles this year, injuries being the biggest. Grey says about the injury bug, "How did we even make a team to compete?"
Smith, Jones, and Randy Ryder are some of his stand out runners. Ryder ran with the Varsity team the whole year after running JV all last year. Rhett Fuller was a surprise story for Grey, he has progressed amazingly since first starting. Grey remembers, "He was slow, because I was running with him, but now he's cruising and he came in 22nd."
The girls Cross Country team made it to state, one of only 16 teams in the state to make it. Grey reflects on the girls reacting to the news, he quoted, "They were just jumping up and down and up and down." Grey has taken a team to state every year of coaching. He talks about his team this year saying, "This is a fierce team, but they have a lot of fun." He later adds that the team has intensity. Marshfield will compete at state on the weekend of Nov 2.
About the Contributor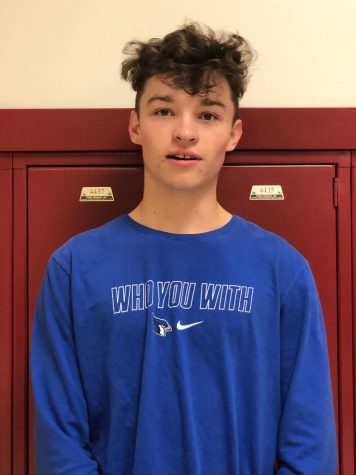 Ethan Ragsdel, Writer
My name is Ethan Ragsdel, I am 17 years old. I work at RibCrib and enjoy hanging out and playing 2k with friends.