Ecology Field Trip
Hang on for a minute...we're trying to find some more stories you might like.
On Wed. Oct. 17, the Ecology students went to Camp Arrowhead for the Ecology field trip. Mrs. Donham, Mrs. Whiteman, Mrs. Fields and Mrs. Hyde were in attendance hosting different activities for the students. Mrs. Donham was one of the teachers on the trip and she has been going for the past four years. When asked what she enjoys most about the trip she said, "Watching my students experience learning and applying ecological concepts by doing hands on activities out in nature." The students got to find invertebrates in the creek, go on a hunt for different items, and identify trees. The students got over an hour for lunch. During lunch there was a call for anyone wanting to go see the cave that is located on the Camp. Donham said "It's a great opportunity to get to know our students a little better as well."
About the Writer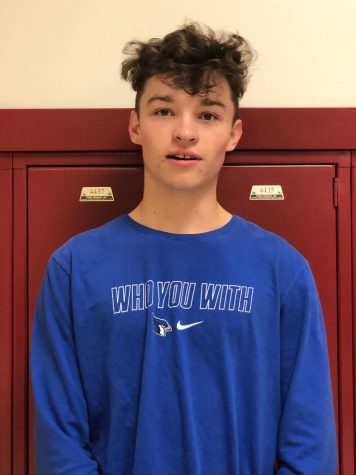 Ethan Ragsdel, Writer
My name is Ethan Ragsdel, I am 17 years old. I work at RibCrib and enjoy hanging out and playing 2k with friends.