Without warning album drop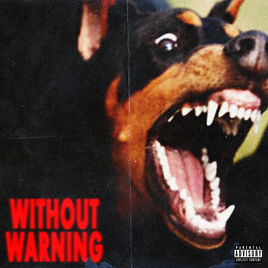 Hang on for a minute...we're trying to find some more stories you might like.
'Without Warning' is a new rap R&B album that dropped Monday, Oct. 30, 2017. It has 10 songs by Shayaa Bin Abraham-Joseph (21 Savage), Leland Tyler Wayne (Metro Boomin) and Kiari Kendrell Cephus (Offset).
These three don't usually come together to make songs which makes this a surprise for everyone. This album is unique compared to the others they have made individually. Offset is apart of Migos which made the hit song, 'Slippery.' 21 Savage just came out with his ISSA album where his new song 'Bank Account' hit the billboard top 100 list at number 15. Metro boomin has been awarded for his produced songs. He raps as a hobby, but he is a registered producer. It is unique because these 3 never come together and make songs. Metro Boomin is a producer. 
'Without Warning' has 1 hit song: Rap Saved Me. This song is about all of them using rap as a tool to survive in life. If it wasn't for rap, they would just be somewhere on the streets.