Last Game Against Rogersville
Friday, Oct. 19, the MHS football team shut out rival team, the Rogersville Wildcats
33 – 0. Rogersville went 0 – 9 this season. MHS went 7 – 2 this season dominating last seasons record ( 2 – 7). Only beating teams, Hollister and Buffalo.
Junior Brennan Espy again leading the teams with touchdowns with two of them. Sophomore Daylon Kanengieter ran one in with three guys on this shoulders. Following that, the Loud Crowd did their signature chant for Kanengieter where they flap their arms up and down and chant his last name. After that senior Truett Gardner caught the ball one handed and scored for a Marshfield Bluejay touchdown.
About the Writer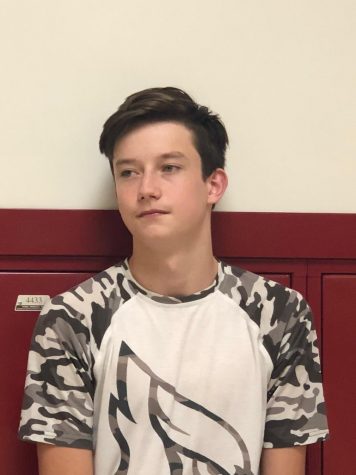 Bradyn Porter, writer
I'm Bradyn Porter. I'm a 15 year old freshman who likes basketball. I listen to 21 savage. This is my first year in the newspaper class. My favorite types...