Back at it again with spring sports
Hang on for a minute...we're trying to find some more stories you might like.
On Monday Feb. 26, Marshfield High School baseball practice began at the baseball field. The head coach for baseball is coach Tyler Henry. Henry teaches physical education and heath and has been coaching baseball for 10 years. One thing that Henry loves about coaching baseball is building relationships and teaching life lessons through the game. The baseball team is also coached by coaches Josh Lashley, William Pate and Derec Link.
One of Henry's goals for the season is to consistently play at a high level with joy, enthusiasm and a sense of urgency. One way that Henry plans to get the boys better is by practicing and scrimmaging.
"We have a group of quality young men who are fun to coach.  We're looking forward to the opportunities we have to compete and improve," said Henry.
The first game will be March 17. It is a doubleheader against Mexico and Exelsior Springs.
Track also began on Monday. The head coach for track is Coach Kaderly and the other coaches are Coach Gray, Coach Seiger, Coach Myers, Coach Bridges and Coach Messick. Coach Messick works with high jump and hurdles, Coach Kaderly works with the throwers, Coach Gray works with distance, Coach Seiger works with sprinters, Coach Myers works with pole vault and Coach Bridges works with triple jump and long jump.
"At this point we are trying to get the athletes in shape to compete. I am working on beginning technique in the high jump and hurdles, but we still have a few weeks before our first meet so we are working on conditioning and getting them ready to run and jump," said Messick.
The Marshfield track team does not hold tryouts, they welcome any athlete that would like to join. At this point they have around 90 athletes.
Messick said, "I enjoy the atmosphere of track. It is a team sport, but very individualized as well. Athletes are able to find their niche and see where they succeed. Some may be good runners and some may not enjoy running. There is an event for everyone."
The first track meet will be Friday, March 23 in Lebanon. Come out and support your Blue Jays!
About the Writer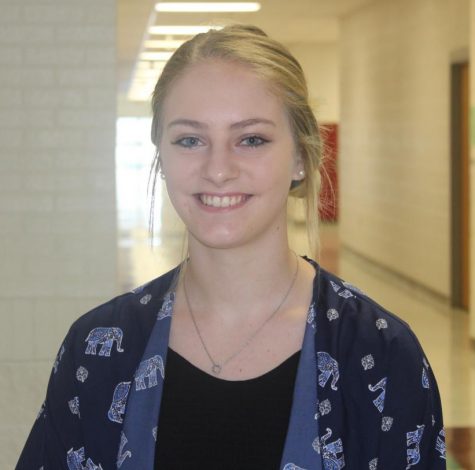 Jordyn Koons, Editor
Hi! My name is Jordyn Koons and I am the editor of the Marshfield Jay Chatter. I am 17 years old and a senior at MHS. My favorite thing to do is hang out...