Color Guard's New Colors are Revealed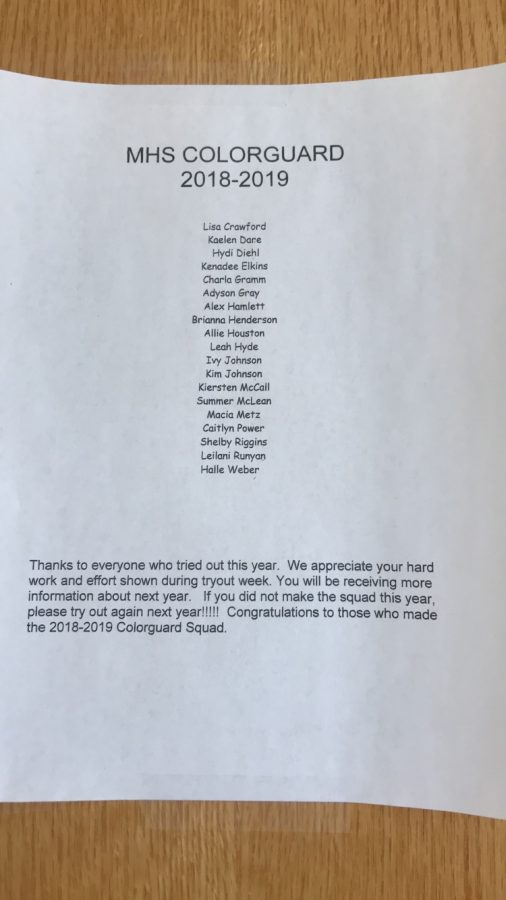 Hang on for a minute...we're trying to find some more stories you might like.
On Friday Dec. 8, the new Color Guard participants for next year were announced. There were many new names and faces added to the list who will take the place of the seniors that will be leaving this year.
Many people question what exactly the Color Guard does, understandable considering it is not a widely discussed topic here at MHS. The Color Guard performs along with the high school band at each home football game, the homecoming parade and the Marshfield Christmas parade. "The Color Guard provides the visual element to the marching show.  Each show is designed based upon music and movement. The Color Guard performs routines that augments both the music and the movement through visual means,​" says band director Lori Hutton.
The tryouts for Color Guard started on Nov. 28 and concluded on Dec. 1. It will be interesting to see new faces that will take the place of the ones we are so familiar with.
About the Writer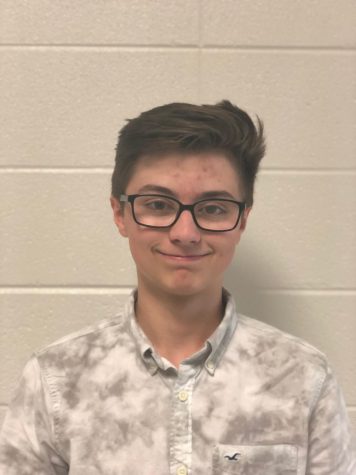 Destin Schroeder, Writer
Hey my name is Destin Schroeder, I am 16 years old. I have my own license and my favorite brand is Hollister. I own 2 dogs and my favorite is Sam, she...