Happy Death Day
Hang on for a minute...we're trying to find some more stories you might like.
Sure we all have those terrible dreams where we have to live the same terrible day over and over again, but how would you feel if that day was your birthday and at the end of every day you would die a terrible death? That is what happens to Tree Gelbman in the new movie, Happy Death Day.
Tree Gelbman is a party hard sorority girl who finds herself waking up in the dorm room of Carter Davis on the morning of her birthday. After she leaves Carters dorm with a killer headache she returns to her sorority where she is met by her sorority sisters and a lot of questions. After realizing that she is late for class, she rushes out to start her day, which seems to just be going from bad to worse. Not only did she wake up with a terrible headache, her day ends when she is murdered by an unknown killer wearing the school's mascot, a baby face.
Gelbman was not dead for long, instead she finds herself waking up, again, in Carter's dorm room, living the same day over and over again.
Even if Gelbman tries to change the way she is acting and what she does, her day always ends with a reset that happens when she is killed by her unknown killer. The only thing she knows to do that will end this nightmare is to find out who her killer is and end it for good. She starts a list of suspects and starts to mark them off her list one by one, until she finally reveals who her cold blooded killer is.
About the Writer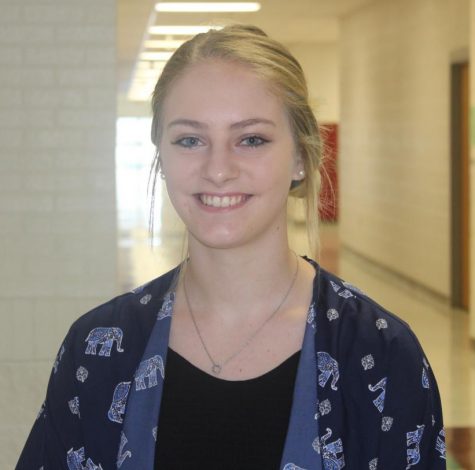 Jordyn Koons, Editor
Hi! My name is Jordyn Koons and I am the editor of the Marshfield Jay Chatter. I am 17 years old and a senior at MHS. My favorite thing to do is hang out...