The Mini Jaywalkers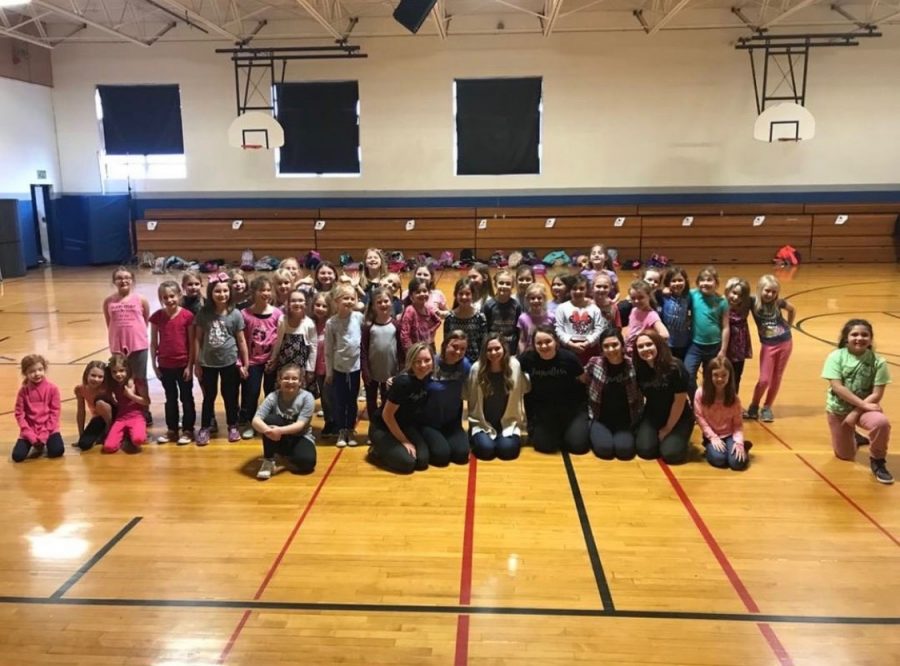 On Thursday, Feb. 14, the new Mini Jaywalkers participated in a dance, alongside the MHS Jaywalkers. The Mini Jaywalkers consisted of 43, second and third grade girls.
The dance they all performed in occurred during the halftime of the Marshfield Lady Jays JV (Junior Varsity) game against Camdenton at home. The dance was constructed and based on MHS student, Bailey Walker's, senior project. Walker's project consisted of a dance camp for second and third grade girls at Webster Elementary.
They learned a dance from a few of the current Jaywalkers at MHS: Maycee Fishel, Payton Lafferty, Mallory Totten, and Bailey Walker. The mini Jaywalkers performed the routine at halftime at the basketball game. "There has always been a cheer camp for the elementary girls, but never a dance camp. I wanted to give the girls the opportunity to try something new. It was truly an amazing experience," said Walker.