Hard Ball Life
Hang on for a minute...we're trying to find some more stories you might like.
As we all know life is full of ups and downs. Many of us make it through the hard times and live very happy lives. But we also know that there are some people who can't make it through the rough patches of life which usually leads to depression.
A couple NBA all star players decided to shine a light on this issue as they themselves have had trouble with depression. One of the players is Toronto Raptors shooting guard, Demar Derozan, who admitted to having to a problem with depression in his life away from basketball.
"It's one of them things that no matter how indestructible we look like we are, we're all human at the end of the day," Derozan described his current mental health.
DeRozan's refreshing candor opened the door for Cavs forward Kevin Love to address his own issues with depression in a story shared by the "Players Tribune" on Tuesday. Love details how he handled a sudden panic attack during a game against the Hawks on Nov. 5 and why his stance on mental health quickly changed following the incident.
"It was a wake-up call, that moment," Love said. "I'd thought the hardest part was over after I had the panic attack. It was the opposite. Now I was left wondering why it happened and why I didn't want to talk about it. This was new territory for me and it was pretty confusing, but I was certain about one thing: I couldn't bury what had happened and try to move forward. As much as part of me wanted too, I couldn't allow myself to dismiss the panic attack and everything underneath it. I didn't want to have to deal with everything sometime in the future, when it might be worse. I knew that much."
With the help of the Cavaliers staff, they were able to find Love a therapist to discuss with. He and Derozan are currently finding ways to accept some of the hardships of life. They are also encouraging other people who have this mental illness to step forward and talk to someone. Whether it be your family, friend or therapist. It's important to always talk to someone.
Information from http://www.sportingnews.com/nba/news/kevin-love-players-tribune-mental-health-panic-attack-demar-derozan-depression-cavs-raptors-news/1wg2bt0hge55h13jbgc9s0y7s4
About the Writer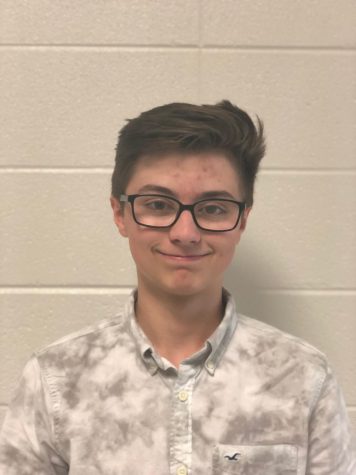 Destin Schroeder, Writer
Hey my name is Destin Schroeder, I am 16 years old. I have my own license and my favorite brand is Hollister. I own 2 dogs and my favorite is Sam, she...