Black Panther
Hang on for a minute...we're trying to find some more stories you might like.
On Feb. 16, Marvel released another blockbuster film, "Black Panther." It is currently the number one movie in the world and made over $700 million worldwide since its release two weeks ago. It has quickly became known as one of the best Marvel films to date. Not only is the movie just flat out amazing, it was very unique for a superhero movie, which is something that has been lacking in prior Marvel films.
The movie is about T'Challa, played by the very talented Chadwick Boseman, returning home to Wakanda, a high tech city made of vibranium that is hidden by a cloaking barrier. T'Challa returns home after his father's death to become the new king of his homeland. After becoming king, T'Challa and Okoye, played by Danai Gurira, go on a mission to take down Klaw.  A man who made it past the wall of Wakanda and stole vibranium over two decades ago. After a brief gun fight and a high speed chase, they capture Klaw. He soon escapes after being rescued by a powerful new enemy with a mysterious backstory named Erik Killmonger. Killmonger is determined to take over Wakanda and use it's vibranium to liberate black communities all over the world by giving them powerful weapons made of vibranium. It is up to T'Challa and a few allies to stop him before he breaks Wakanda and the world entirely.
The actors and actresses in this film were amazing and did a great job of representing black culture. The film also did a great job in giving women a bigger role in the Marvel Cinematic Universe. If I were to rate this film on a scale from 1 to 10 I would give it a 9/10. It is an amazing movie that I would definitely recommend next time you head to the theater.
About the Writer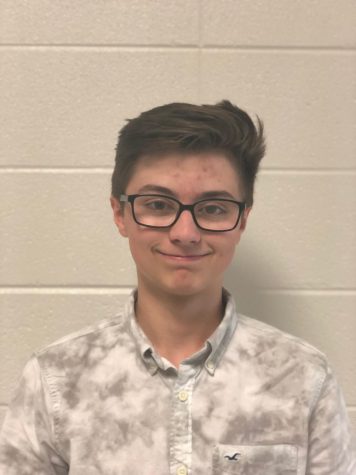 Destin Schroeder, Writer
Hey my name is Destin Schroeder, I am 16 years old. I have my own license and my favorite brand is Hollister. I own 2 dogs and my favorite is Sam, she...