Senior Showcase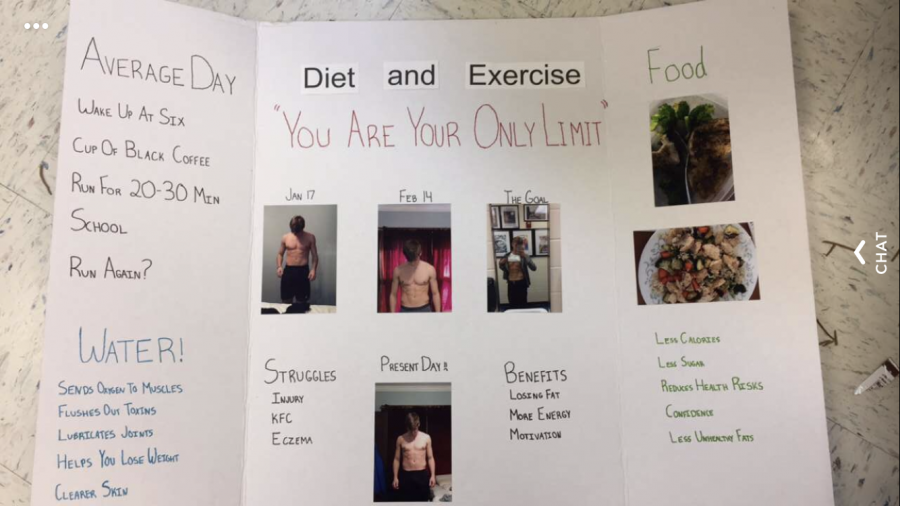 On Wednesday, April 17, the seniors of MHS showed off their senior projects to their peers as well as a panel of judges. This is the one project where the students could truly cover or do any topic of their choosing and educate others about it once they are finished. However, not every senior partakes in the event, it just depends on what English class that senior is in, .
Senior Jarrett Meyer originally wanted to do something related to his favorite sport, soccer, but falling an injury he quickly had to find another topic. With summer nearing, Meyer chose to mark his progress of dieting and exercising all year to see how much his body would change. Meyer's inspiration behind this project is the betterment of his health and his looks, saying, "I honestly just wanted to look better for summer." Presenting your project comes with teaching something or giving your audience something to walk away with. Meyer leaves his peers with, "You can do anything you put your mind to and I want everyone to believe in themselves."
Senior Jacobi Villines wanted to learn how to drum this year for his senior project. Villines said, "I got interested on drumming ever since I was a kid. I thought why not learn something new and get out of my comfort zone?" Villines end goal with this project is to one day be playing the drums for his praise band at church, he wants to teach others how to drum once he begins to become good at it.
Senior Jeydon Jones chose to do her Senior Project on the armed forces because of her passion about the armed forces. She has many family members in the service. Jones said, "I presented to Mr. Hurst's juniors about the armed forces and the opportunity to enlist after high school. I hope they would strongly consider it and maybe even enlist."
As you can see the seniors had a lot of options they could cover and everyone's was different. The seniors lined up their projects in the Aux Gym as the other classes came through and chatted with the seniors about their projects. After their peers came through, fifth graders had the opportunity to come by and see what the seniors had accomplished. As the seniors prepare to graduate they leave us with their final projects, that they hope to inspire the younger students to do the same.
About the Writer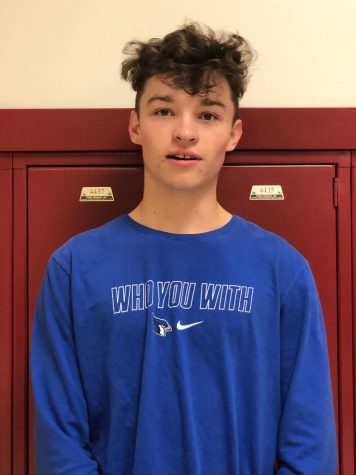 Ethan Ragsdel, Writer
My name is Ethan Ragsdel, I am 17 years old. I work at RibCrib and enjoy hanging out and playing 2k with friends.