New teachers at MHS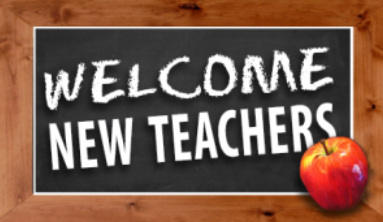 This year we have eight new teachers at MHS, the new teachers are: Collin Bernskotter, Austyn McAnarney, Josie George, John Cherne, Sharon Deese, Jenny Green, Brandy Heithold, and Aimee Quinlivan. 
Austyn McAnarney has taught for 4 years. 3 were at Grove High School. McAnarney teaches Modern American History, and really likes connecting history with today.  According to McAnarney, "I have a couple of favorite things about teaching in Marshfield! The first is living much closer to family. The second is our administrators and other staff members! Everyone has been really welcoming and encouraging as I've adjusted to working in a new district." Her biggest challenge is adjusting to the 4 day weeks. This year she is also also the head J.V. cheer coach. 
John Cherne has taught for 29 years at 9 different schools. Cherne teaches PE, ISS, and health. He really likes his job. The biggest challenge is that "Kids are lazy" He really likes that health is part of PE so he likes it and he likes ISS because of the kids that get sent there thinking that they won't get caught. He is also our head boys basketball coach.
Jenny Green has taught for 18 years. She is an art teacher. She taught 4th and 5th grade at Willard Elementary for 10 years and grades 3rd to 8th for 8 years at Phelps Center for Gifted Education.  She really likes the students and seeing how their projects turn out. Her biggest challenge is "keeping up with the materials." 
Aimee Quinlivan has taught at Colorado and Oregon for 17 years. Quinlivan teaches Spanish and her favorite part is the students the biggest challenge is "getting students to learn Spanish is a challenge, but I enjoy it." She thinks Spanish is fun because you get to do fun activities. 
Check out our next issue for information on the rest of our teachers.