Prom Preview
With only 11 days until prom, it is crunch time with the preparations! Boys and girls are looking for their best attire, as well as buying tickets, planning where to take pictures, when to eat, how to get there and of course, the flowers.
Prom tickets are on sale during lunch, the week of March 25. Tickets this year will cost $35 and the venue is The Old Glass Place. It will start at 7:00 p.m. and small food like chips and dip will be provided for anyone who attends.
Some students have a hard time deciding on whether or not they want to go to prom or not. Junior Hunter Hammons said, "I'm kinda undecided on if I want to go or not." Many students opt out of going to prom. Instead they go do other activities such as going to see movie, mini golfing, bowling or possibly even staying home, but not everyone agrees. Some students believe that prom is an opportunity everyone should experience, at least once.
Students can even bring boyfriends or girlfriends from other schools. Lindsay Deckard is bringing her boyfriend from Fordland. Deckard said, "It's really cool that he's able to come to my prom with me and I can experience it with him." Students at Marshfield have to fill out a form of who they're bringing and get permission for them to go.
Not all students are undecided about prom, some look forward to it the most. Senior Carson Willis, went to prom last year but according to Willis, he said, "I'm looking forward to this year more than last year's. Because it's probably my favorite part of the year, you get to dress up real nice and dance all night."  
Seniors look forward to their last prom the most, because it's the last one they'll attend. Senior Kyle Spencer said, "I look forward to this year's prom more than anything else, because it will be my last prom ever. It'll be the last time I get to dress up for a school dance, so it'll mean the most to me."
Whether you're a senior attending your last prom or a junior being able to go for the first time, you're sure to have a fun time at this year's enchanted prom!
About the Writer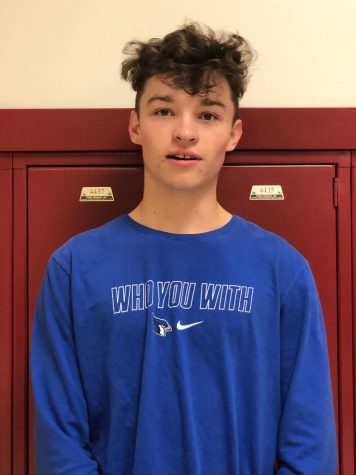 Ethan Ragsdel, Writer
My name is Ethan Ragsdel, I am 17 years old. I work at RibCrib and enjoy hanging out and playing 2k with friends.