Radium Girls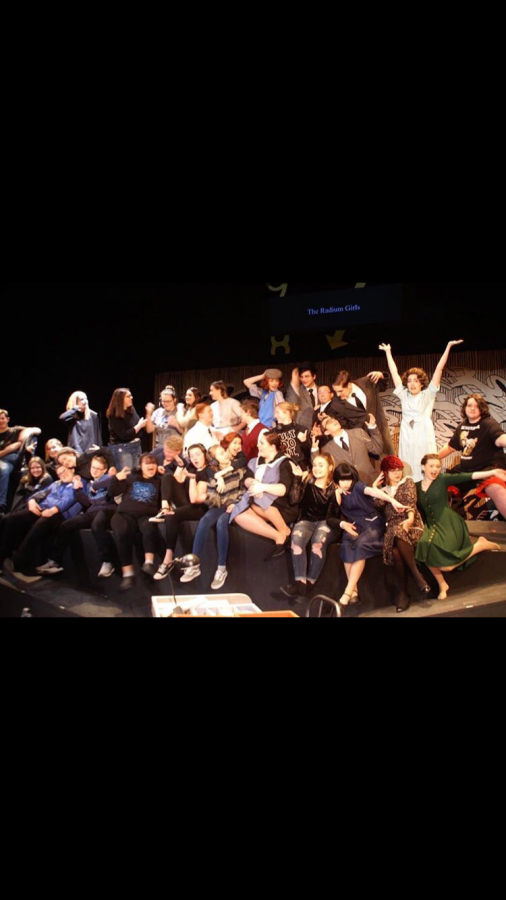 The Radium Girls play is being performed by students, freshman through seniors. It will be held at the Marshfield High School Auditorium on Thursday, Feb. 21, Friday, Feb. 22 and Saturday, Feb. 23.
The play is about how a factory killed many innocent girls. The girls in this factory painted luminous watches as a job all day. They would put the paintbrush to their lips to create a fine point when they painted. The girls were beginning to get very ill and sooner or later they would pass away. When a girl named Grace Fryer becomes sick she knows it has something to do with the paint that they use. She goes to court and is fighting to get the factory inspected.
Senior, Avery Brown is a part of the Radium Girls Play this year. She is double casted which means she plays two characters in the play. One, a high society women named Cora Middleton and also a clerk. Brown stated that, "It's so amazing being a part of this cast. We've all gotten so close to each other and I feel really blessed to be in this show with all these people."
Senior Avery Brown also said, "H decides the play for every year and this year he really wanted to show the community something different while also showing off the variety of shows that we can do. It's super humbling to be able to portray a true story."
One of the main characters in the play was senior, Kyla Whittaker. She played radium dial painter Grace Fryer. Fryer was one of the girls who got sick at the factory and she took charge.
Whittaker said, "I have thoroughly enjoyed the process of radium girls it's so much fun to be around some of my favorite people telling the lives of these girls at the radium plant. I've been part of this program for four years now and every year it teaches me something new and I'm going to miss performing a lot."
About the Writer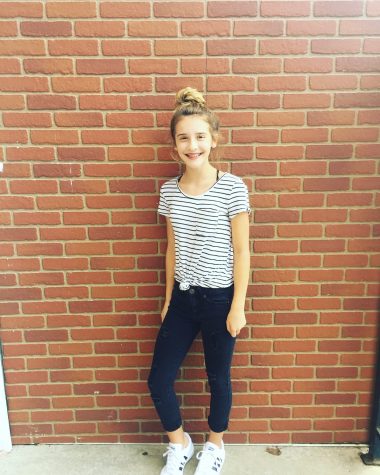 Harleigh Davidson, Writer
My name is Harleigh Davidson and I'm a freshman at MHS. I'm a cheerleader and I pole vault as well. I'm also involved in band, I'm in drum line and I play...