5 Wrestlers Take on State
The wrestlers who made it to state competed on Thursday, Feb. 14 and Friday, Feb. 15. At the end of day one, all five wrestlers moved on to round two by fighting their way to the top.The five were Leanna Merrell, Ruger Leppert, Will Snider, Clay Wilson and Daylon Kanengieter.
On day two, the first person to advance to the semis was Snider. He fought his way through the match to advance and guarantee him a state medal. The second person to advance to the semis and get a state medal was Wilson. He is also Marshfield's first multi-time state medalist. Next, Leppert and Kanengieter advanced to the semis. They were not yet guaranteed a medal, but they still advanced.
Snider ended up getting sixth place, with Leppert and Kanengieter finishing in the top eight. Finally, Merrell finished as one of the top 10 girls in the state. A college recruiter even came to talk to her in the stands.
Coach Holt stated that, "Our athletes wrestled their best tournament of the year at the State Tournament. They peaked at the right time and had their best performances on the biggest stage. I am proud of how our team competed this year, we finished the regular season 20-6, we finished in the Top 3 of 5 tournaments this season and the Top 5 at every tournament. All of this while starting 3 Freshman and 3 Sophomores. I could not be more proud of them, 'I am happy but not satisfied', to quote Will Snider, Next year I want us to win those tournaments, I want us to win 22+ Duals, and I want to see more more MHS athletes at state winning more medals."
About the Writer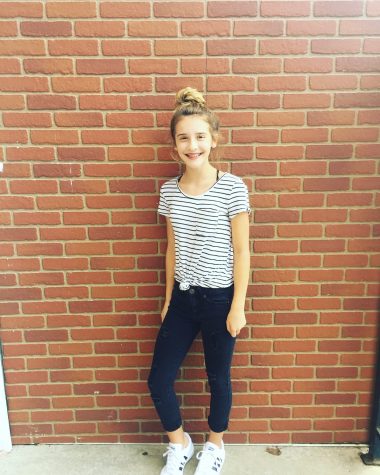 Harleigh Davidson, Writer
My name is Harleigh Davidson and I'm a freshman at MHS. I'm a cheerleader and I pole vault as well. I'm also involved in band, I'm in drum line and I play...