State Band
On Wednesday, Jan. 23, Marshfield High School's Taylor Flarro, junior, traveled to Tan-Tar-A Resort to compete in the state band competition.
Flarro, started band in the 6th grade. He plays the bass clarinet and contra alto clarinet. Flarro says he practices a lot and also sets high expectations for himself and he tries to find ways to improve and become a better player.
When asked what his favorite band memory has been, Flarro said, "Making district band my freshman year because I didn't think I had a chance of making it."
Flarro lists commitment, practice and skill as things it takes to make state band, also stating, "It's a lot like sports. You try out for districts in front of judges and if you make district honor band, you can try out for state band."
He started off playing violin at age 3 and by the time 6th grade came around, band became available for him. He said, "It gave me a different view of playing music."
About the Writer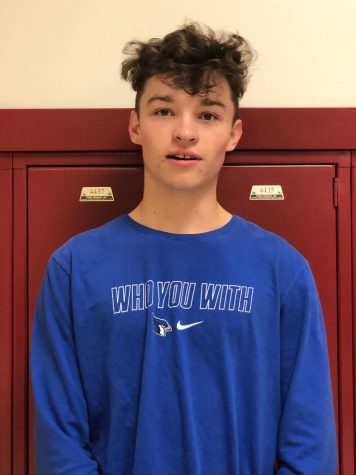 Ethan Ragsdel, Writer
My name is Ethan Ragsdel, I am 17 years old. I work at RibCrib and enjoy hanging out and playing 2k with friends.