Girls Swim Into the New Season
The Marshfield girls swim team started their season off earlier this week with their first meet.  Maggie Groenke, a sophomore, is coming off a year in which she swam her way to state. She injured her shoulder during the season and is still trying to recover fully. She hopes to come back this season and get "back on top." The team looks to improve on last season when the only one swimmer went to state. Groenke wants the team to bond over this season. She said, "I want the new girls to experience the atmosphere and energy of big swim meets."
Groenke is looking forward to dropping time with her team and celebrating. Freshman Haley Barker is really enjoying her season so far, saying "I'm enjoying backstroke and am very excited for the upcoming meet." Barker's goals this year is to beat her 200 free, and 100 backstroke time. The team has their first real meet this Saturday in Kansas City. 
About the Writer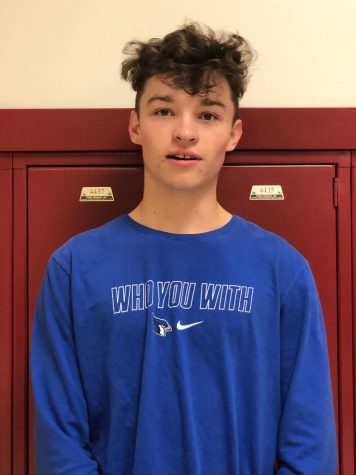 Ethan Ragsdel, Writer
My name is Ethan Ragsdel, I am 17 years old. I work at RibCrib and enjoy hanging out and playing 2k with friends.