Creed II is Knockout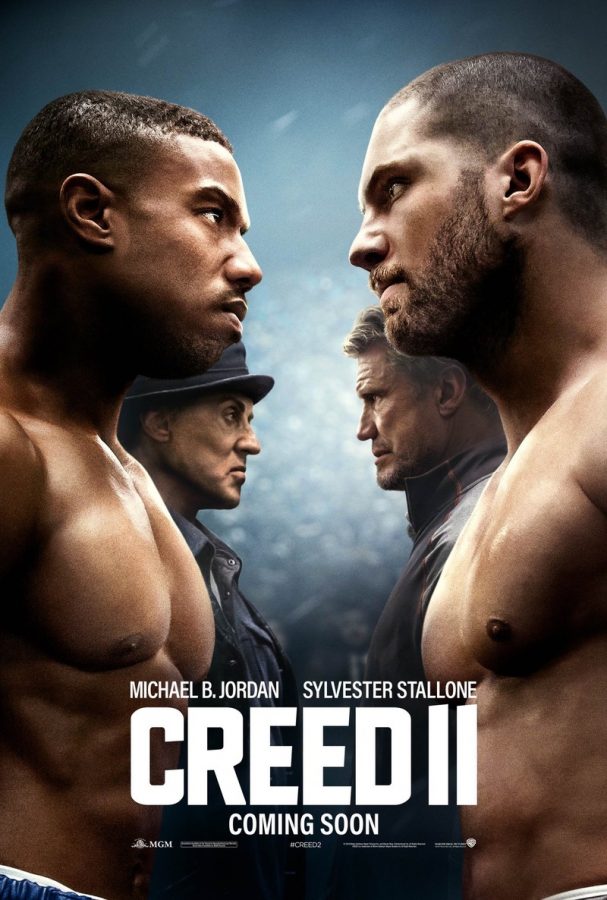 On  Wednesday, November 21, the highly anticipated sequel to the "Rocky" spinoff films, Creed II was released and has received high praise for the film's excellence. Rotten Tomatoes gave the movie an 81%, considering boxing movies aren't that hard to come by nowadays, it makes this rating even better. The film follows Adonis Creed as he had just won the title for his boxing division. But when all seems good, Viktor Drago, son of Ivan Drago, who infamously killed Apollo Creed in the ring, Apollo Creed is the father of Adonis. Viktor and his father have come to America to challenge Creed to a fight, to avenge the embarrassment they faced when Rocky Balboa defeated Ivan Drago many years ago. Even with the help of legendary boxer and trainer, Rocky, it will definitely be the biggest fight in Creed's life as he is facing the son of the man who killed his father after all those years.
I thought the movie had a lot of meaning to it. It preached the idea of that everything you do in life is for you and not to please someone else. In my opinion it 100% surpassed the first Creed film in many ways, it showed more emotion, heart, and meaning through the characters in the story. I would give this movie a 10/10 on any rating scale.