MHS: Loud Crowd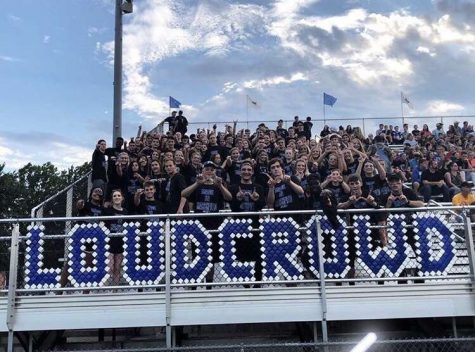 The Marshfield High School students come out to support their fellow classmates and friends while they compete in their respective sports. Every home game, you'll find a "crowd" of students in the far left section of the bleachers, all wearing the same color, or wearing attire that is based on a theme. These themes could be any number of things, from supporting the Bluejays by wearing blue, or dissing an opponent by making them part of the theme.
Last Friday, the Bluejays hosted McDonald county in a football game. The Loud Crowd had a special giveaway to the first 200 people to come through the gates. If you were one of the 200 you got a black Marshfield Bluejays shirt, to support "Black Out", the chosen theme for the night. Jacobi Villines has been apart of the Loud Crowd since entering the high school as a freshman, always repping his school. Jacobi was asked how they got more people to join the Loud Crowd and he said, "We just try to show support for our team, and things like the 200 shirts. Just to get people interested."
Marshfield did get the win on Friday, so the Loud Crowd must have been extra loud, or played some part in helping the team win. It's all about having fun and showing school spirit and school. Everyone is proud of where they come from and is more than happy to show their school support, night in and night out. If you're not involved in any sports or any clubs inside of school, the Loud Crowd could be a good place to start, while it isn't exactly a club, students come together with a shared interest to support their school's athletics.
The Loud Crowd is for everyone. It's about cheering the team on and having fun while doing so. They don't just show up at football games. It's a part of almost every sport here at MHS, playing big parts in volleyball and basketball games as well.
The Loud Crowd experience is truly special. It's a great feeling being surrounded by students who are supporting their school and are passionate about their school. Once the game starts and the crowd starts to fill, it gets more and more entertaining to see how they affect the game. If you have nothing else to do on Friday night home games, you should definitely try coming to a game and sitting with the Loud Crowd.
About the Writer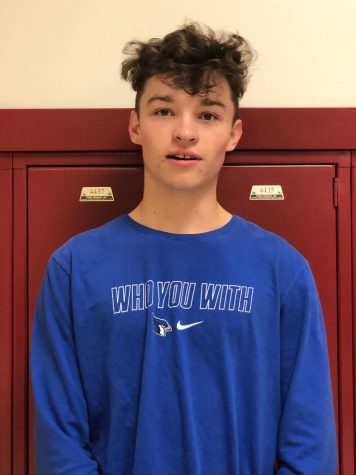 Ethan Ragsdel, Writer
My name is Ethan Ragsdel, I am 17 years old. I work at RibCrib and enjoy hanging out and playing 2k with friends.