McTJ Night is back at Marshfield McDonald's
Hang on for a minute...we're trying to find some more stories you might like.
On Feb. 5 from 4 p.m. to 8 p.m., McTJ night came back to Marshfield McDonald's. TJ Slocum, an employee at Marshfield McDonalds for 10 years, has endured 15 heart surgeries, three of them open heart.
Marshfield McDonalds manager Ryan Rust said, "TJ usually is our lobby person, he works alongside Ruth. TJ always has conversations with everyone that walks through our doors and always brings a smile to their face."
Each time Slocum had to go in for a surgery, his family found a home away from home in the Ronald McDonald House. Ronald McDonald House Charities is an American independent nonprofit organization whose stated mission is to create, find and support programs that directly improve the health and well-being of children. Each time Slocum's family had to go to one of these houses, the Ronald McDonald community would provide hot meals and laundry facilities and additional resources for them to use. McTJ night is Slocum's way of giving back to the Ronald McDonald Community.
Before this year, he has raised $87,000 with the help of his family. Their goal is to have raised $100,000 for Ronald McDonald House.
Throughout the month of February Marshfield McDonalds sells hearts for $1, $5 or $20. These donations go to Slocum's Share-A-Heart campaign. If you buy one of these hearts your name will go on the front of the heart and it will be hung throughout the store. All money that is raised will go to the Ronald McDonald community.  
About the Writer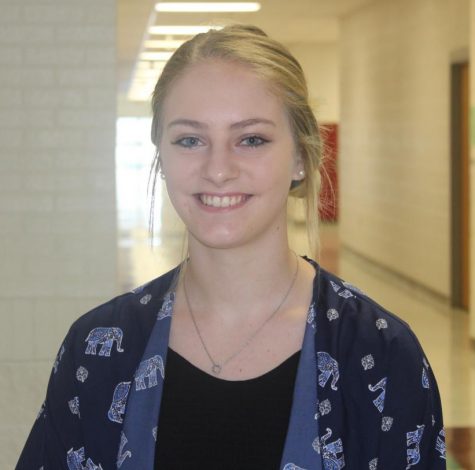 Jordyn Koons, Editor
Hi! My name is Jordyn Koons and I am the editor of the Marshfield Jay Chatter. I am 17 years old and a senior at MHS. My favorite thing to do is hang out...