The Last Flight
Hang on for a minute...we're trying to find some more stories you might like.
As the time gets closer for the seniors to graduate including myself there's something that most or all of us can say that we wanted to do or something that we are proud of that we have accomplished in our high school careers.
Senior Caleb Mullins shared, "Something I wish I would have [done] over my high school career is to do sports because it would have been something different and I would have been trying something new. The thing that I have accomplished is band. I've enjoyed band and my last year of high school has been pretty good."
As our senior year reality hits, most of us starting applying for college and figuring out what to do next in our newfound adulthood. I know there are students in our school that are ready to set out in the world and to see what it will offers us and for those parents in movies and in real life who say, "It's a harsh world out there." I think we could all agree that line is used a lot everywhere.
Senior Kyle Hughes says, "No matter how prepared we think we are to go out in the world there will be a curveball thrown at us some point in our young adult lives that we didn't prepare for. I think it's important to have the determination and the dedication to whatever you go out and do in this world."
Senior Bryan Dean corroborated this as well, "I also think that our time being in high school flies by and we don't realize that until the very last year of high school, so we should cherish each day that we spend here no matter how bad or how good because after this year most of everyone will go on their own path and that's hard. Make this year count because before you know it, it will be over."
Some or most people may not think that they may or may not have had an impact throughout the four years of high school, but I am here to tell you that everyone will and has all in different forms. So with this being our last year of high school, think about what you have accomplished and what will you always remember from high school.
About the Contributor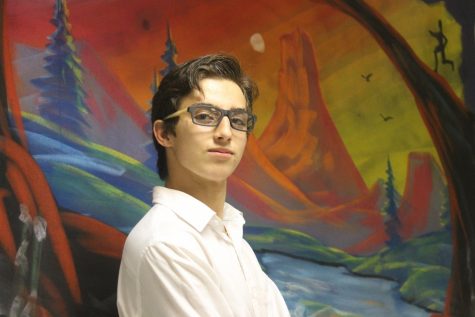 Tai Keowan, Newspaper Staff
My name is Tai Keowan and I am a senior. I like to write and make music, go on random adventures with the squad, and live life to the fullest.